Tow Hitch Mount Flagpole Holder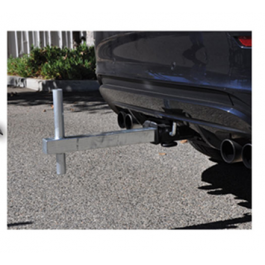 Description
Now You Can Fly Your feather flag from the back of your vehicle.
Designed to hold our aluminum 4-piece flagpoles.
Attach this bracket to the back of your car, truck or rv. 
This fits a 2 inch receiver and the distance from the hitch pin to the flagpole insert is 17.5 inches.  The flagpole insert is designed for a flagpole with a 1-1/8 inch diameter.